Just Grab and go!
Superior protection - From keys to phones, our sturdy case defends against scratches and scuffs, ensuring your essentials remain flawless.
Eliminate any confusion - among family members by customizing the names on each case. WinkKey ensures they always grab the right keys!
Spacious capacity - Ditch the key chaos! WinkKey delivers a generous compartment to seamlessly house everything from your car to home keys.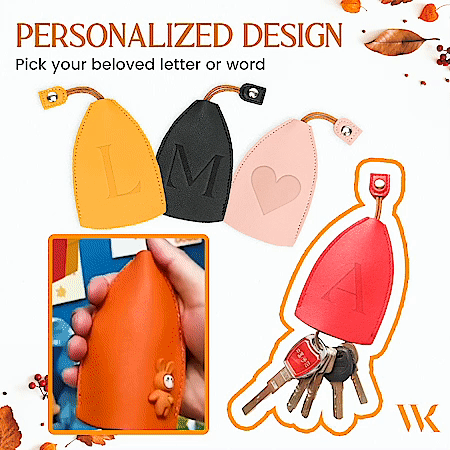 Easy to use - Pull the cord, snap the button and voilà! With WinkKey, accessing your keys in a flash has never been simpler.
Durable & stylish - WinkKey boasts top-quality craftsmanship with durable PU materials. Sleek and designed for the daily grind.
Specifications
Size: 4.5" x 2.9"

Material: PU leather.

Style: Solid Colors, Heart, Cat, Rabbit, Deer, Customized Design.

Colors: Red, Pink, Black, Orange, Green, Yellow.