Looking to prevent any damage to your Cat/Dog's skin or coat?
Shedding can be uncomfortable for your Cat/Dog and it will be inconvenient for your furniture. With this brush you will be able to remove the dead undercoat from your pet and help keep them cooler for this summer!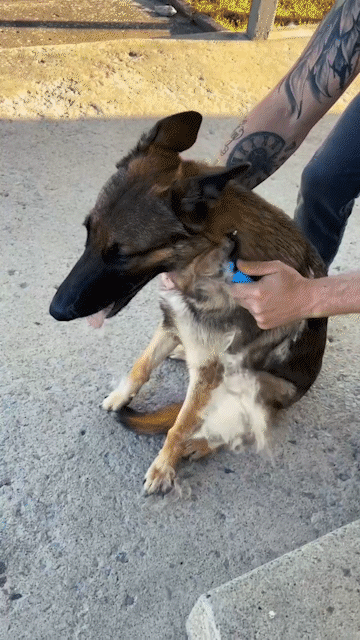 De-shedding your cat/dog coat has several advantages for both you and your pet!
Avoid Unpleasant Matting! - Helps protect your pet from unexpected and painful mats.
Avoid Hidden Hot Spots! - Helps prevent hot spots by drawing out natural oils released by your pet's skin and fur.
Become Familiar With Your Pet's Skin & Coat - Regular de-shed grooming can help you become familiar with your pet's skin so you can spot any differences.
Avoid Hairy Scary Furniture And Clothes - The more hair you can brush off your pet, the less hair you'll have drifting around your home, your furniture or your clothes.
A Happy Healthy Coat = Happy Healthy Pet - A well-brushed dog or cat looks better, feels happier and is much healthier!
Does Not Hurt Your Dog/Cat - It will even feel like a massage for them.
Works for small and big size pet.