⛄️🎅Be The Merriest House On The Block This Holiday Season!
Introducing the Coolest Thing Since Reindeer on Roofs: 'The Garage Door Christmas Covers!'
🎄🚪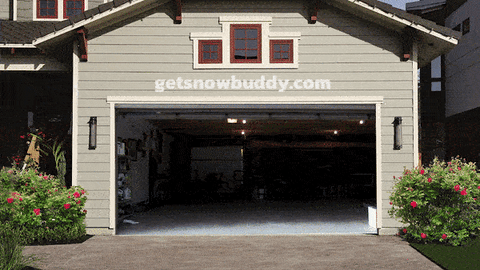 Make your home look like it got a hug from Santa himself. And guess what? Your garage door will still open and close as smoothly as a reindeer's flight. No door drama here- just pure holiday magic!
⏱Installs In Under 5 Minutes
Hanging up our lightweight nylon covers is as easy as pie – and we're talking about the easy kind of pie, like the ones that come pre-made. Simply stick the top velcro to the door, attach one end of the bungee cords to your garage door and the other to the metal grommets on the cover, and voilà! You're good to go faster than you can say, "Frosty the Snowman." 
🔥These Bad Boys Took Social Media By Storm Last Winter!
Last winter our garage covers went viral, generating more than 1,000 posts on social media in a few days. How's that? And we are back again, stronger! The images below belong to the original writer and not us.   
📸🎥🎅

 

The Perfect Backdrop For Those Holiday Photos

Give your family and friends the perfect backdrop for unforgettable holiday photos. Snap a selfie with Santa or groove with Rudolph – these covers turn your moments into memories. Deck your 'Gram and TikTok with festive vibes! #HolidayGoals, anyone?

 
⛄️😍❄️Just Imagine Walking By A Holiday Wonderland Right On Your Street!
Picture the looks on their faces when they see Santa Claus himself photobombing your house! Get ready to hear the neighborhood gossip shift from Susie's fruitcake to your epic garage door.
🎁 The Perfect Holiday Gift
Forget the boring gifts!Just imagine the look on their face when they unwrap a gift that even Santa would approve of. So, why wait? Make their holiday season merry and bright with this ho-ho-hilarious present! Package includes: garage cover and an installation kit.🎁🌟🌟 
FAQ
Q: Can I Install it myself?
A:  Absolutely! Installing our garage door cover is easy as pie. They come with easy-to-follow instructions and require no special tools. You can easily attach and remove them whenever you like.
Q: My garage door is 9'x7'. Will it fit?
A:  Yes! The single door garage cover fit 8'x7', 9'x7' or slightly larger garage doors as well. A little gap left on the sides, if any, is not significant. The banner would still look great :)
Q: Does this work on roller garage doors that coil onto themselves like a paper towel roll?
A:  No. Our covers are designed to work with the most common garage door type- the ones with roll-up panel lift. For single panel doors, bungees might not be useful if you don't have anything to hook them on the back of the door, but we do send them to you, along with three pairs of velcros, which you can use to fix the banner to the lower part of the door without the bungees too.
Q: How do I tie it to the garage door?
A:  Installation is pretty easy. First, clean the top area of your door, remove one side of the velcro liner and stick it to the door. Then hook one end of the bungee cord to any grommet hole on the bottom of the banner and the other end to the garage hinge on the back side of the door. Do this for for all the three holes and that's all! (You do get written instructions as well).
Q: Can I open and close my door while the banner is attached?
A: 100%. Snowbuddy banners are designed with keeping residential garage doors in mind. The bungee cords sent along with every banner is elastic enough to accommodate any stretch while the door is moving, without hindering its movement.
Q: Can I wash it in the machine?
A: Absolutely. Our banners are made out of washable nylon fabric. You can wash them like any other garment you have. We recommend washing it separately.
 🦌 What are you waiting for? Give your doors a holiday hug with the SnowBuddy™️ holiday banners this festive season .
#snowbuddy #garagebanners #holidaygoals