Better skin in 2 weeks.
Reduce the appearance of wrinkles, fine lines, and blemishes, with our award-winnin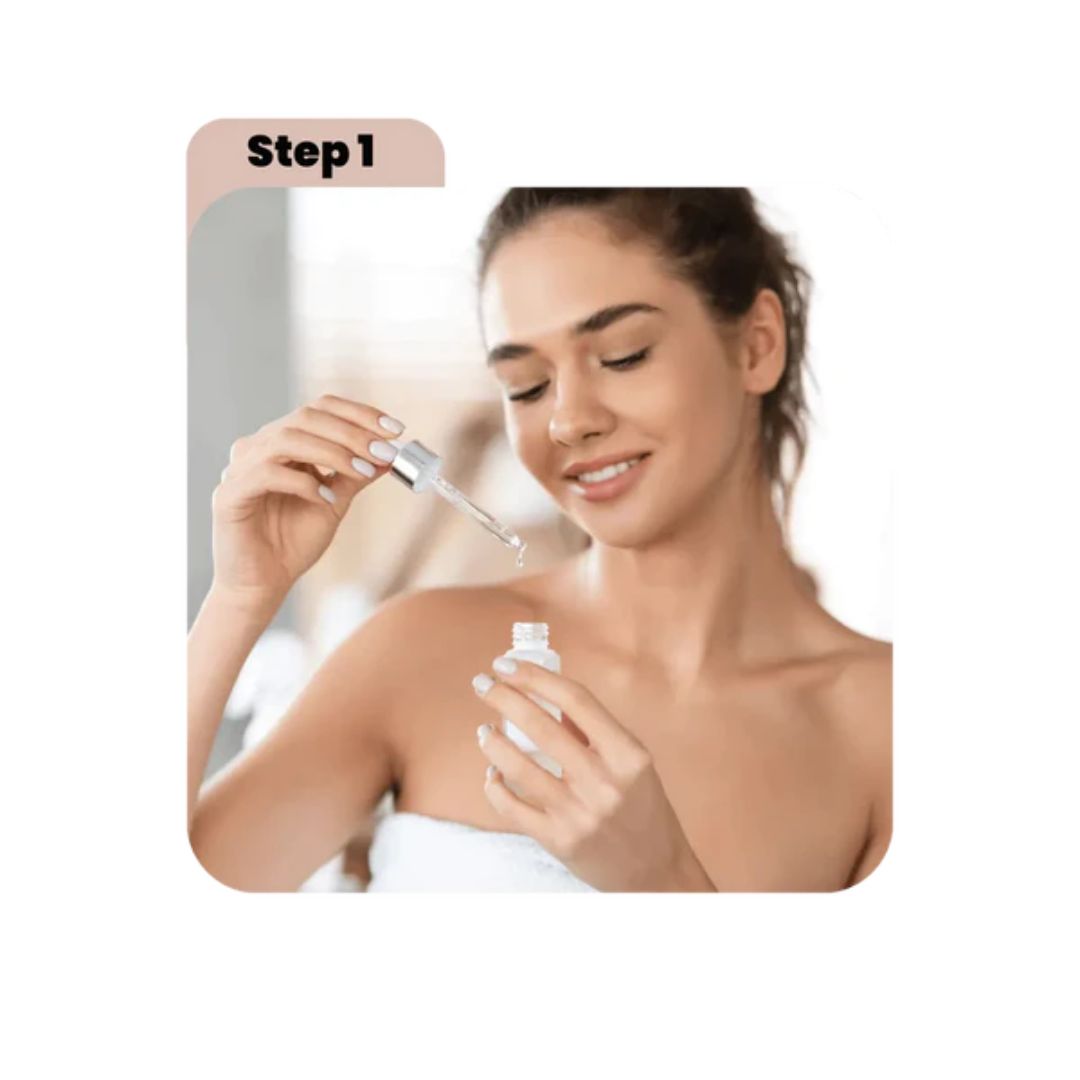 APPLY SERUM
For best results, apply a few drops of any serum to enhance the results and enable it to glide easily.
GLIDE THE WAND
Glide the Wand across your skin in with upward & outward movements. Use for 3 minutes per area of your skin for best results.
MOISTURIZE
Apply your favorite moisturizer or cream generously over your face and neck area to lock in hydration.
4 SCIENCE-BACKED
SKINCARE TECHNOLOGIES
Give yourself a spa-grade facial at-home or on-the-go. This Wand combines
1. Red Light Therapy
2. Galvanic Current
3. Facial Massage
4. Therapeutic Warmth
For glowing, youthful skin in a matter of weeks.