Go Back In Time And Dive Into The Adventure!
Every classic game you can imagine, including Super Mario, Crash, GTA, Zelda, Red Alert, Sonic, Donkey Kong, Contra, Megaman, Pepsiman, Street Fighter, Pokemon, Pacman, Final Fantasy, Tekken, Tetris, King of Fighters, Mortal Kombat, Doom, Halo, Metal Gear, Metroid, SimCity and many more!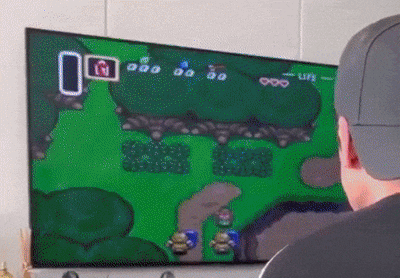 Bring Out Your Inner Child!
Enjoy playing your favorite childhood games with your friends and family with 2 FREE CONTROLLERS!
10,000+ Retro Games In 1 Game Stick!
This powerful gaming stick packs a punch, offering a vast library of classic and modern titles from a range of genres, including action, adventure, sports, racing, and more. With so many games to choose from, you're sure to find something that suits your style and keeps you entertained for hours on end.

Easy Setup And Integration With Any TV!
The Retroplay is designed for ease of use - just plug it into your TV's HDMI input and start playing! Plus, with the included HD-compatible extension cable and wireless gamepads, you can enjoy a comfortable and immersive gaming experience from the comfort of your couch.