HAVING A HARD TIME FOCUSING ON WHAT YOU ARE READING OR WHILE DRIVING ON THE ROAD?
This Reading Glasses is the solution for your vision and other eye problems!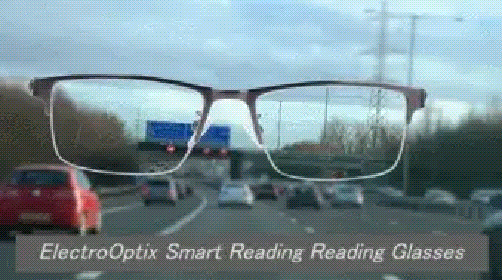 ABSOLUTELY INNOVATIVE MAGNIFYING EYEGLASSES!
Low-cost self-adjustable glasses let anybody to make their own glasses. They claimed to be the world's first eyeglasses for distance without a prescription!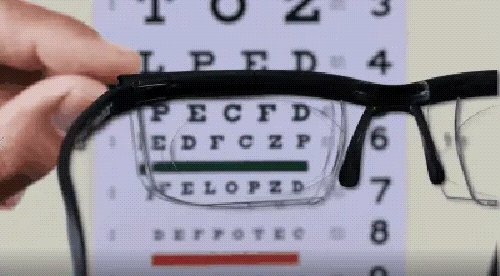 No need to spend expensive trips to optometrists anymore! Regular glasses can get lost or break, and your prescription might also change over time! The Adjustable Glasses is the world's latest glasses that give you crystal clear vision with no prescription needed! Simply turn the dial to adjust the lenses until your prescription is matched perfectly.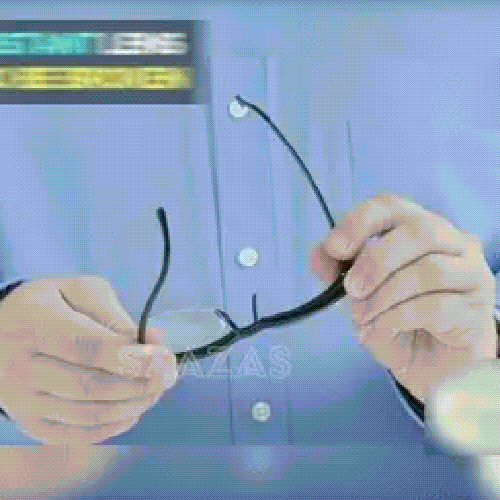 【Suitable For A Variety Of Occasions】Reading glasses for indoor or outdoor, all-weather wear, for people with presbyopia problems, especially when reading books, newspapers, watching TV, playing games, traveling, gathering, fishing, this is A thoughtful and practical helper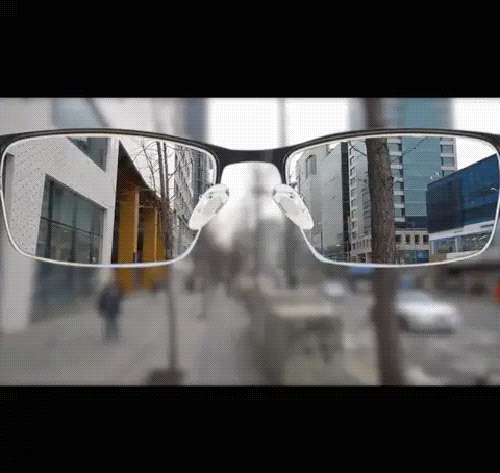 【This Lens Is Great For General Use As Well As Many Outdoor Activities】They can protect the eyes in very little light and sharp vision (inside or pre dawn) through to the sunniest of conditions.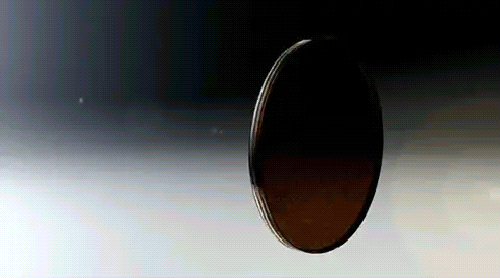 Anti-wear, anti-drop, lens light, resin HD, optimized thickness design, light weight, ultra-thin, sturdy, scratch-resistant, waterproof and oil-proof, providing you with more reliable safety protection.
Roughly 60% of people wear glasses or have problems with their vision. The problem of poor vision is connected to not only with health problems but, to a larger extent, educational problem and quality of life problem.
However, since now Adjustable Lens Eyeglasses owner will have an opportunity individually customize their glasses. All you have to do is turn a little knob on the frame above each lens.
You can even adjust its focus from the nearest to the farthest, for crystal clear 20/20 vision in seconds. Made of polycarbonate material and impact-resistant lenses, it has flexible frames that fit heads of all sizes, as well as durable enough to withstand drops and accidental force. No prescription needed beforehand. It could be your myopia glasses, and even acting as a pair of reading glasses! No more big expenses!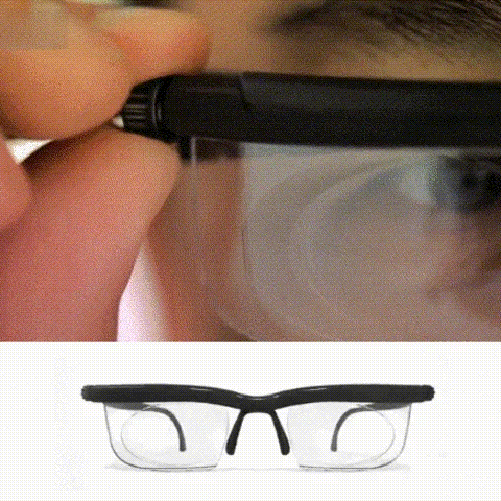 FEATURES:
ADJUSTABLE – You can customize for crystal clear 20/20 vision in seconds. See up close, far away, extremely close, middle distances, any distance.
NO PRESCRIPTION NEEDED – Continuously adjustable magnification for a clearer vision. No prescription needed beforehand.
ONE SIZE FITS ALL – Polycarbonate frame flexibly fits heads of all sizes.
MOST VERSATILE – The only pair you'll need for most activities! Give you crystal clear vision whenever you're driving, reading a book, watching TV, or more!
SPECIFICATIONS:
Adjustable focus: +2.50 to +5.50
PACKAGE INCLUDES:
1 x Adjustable Glasses
INNOVATIVE TECHNOLOGYDIFFERENT LIGHTS WILL CHANGE TO DIFFERENT COLORS
Warm tips:
1. Please correctly understand photochromic glasses, he color depth does not equal sunglasses
2. Test discolouration, it is recommended to test at noon, noon sun UV strong, discolouration can achieve the best results, more test several times, the effect is better
Automatically adjust auto zoom farsightedness, myopia, astigmatism
Anti-fingerprint comparison
Made from Germany's latest technology on colored reading glasses, the ARNO technology.
MULTIFUNCTIONAL
Can be used for general or zoom reading
Good for both near or far sightings
Perfect for both indoor and outdoor activities
Applicable for driving, reading newspapers, viewing gadgets and more!
Material: AP Frame + PC Lenses
OUR GUARANTEE:
We have a risk-Vipshiping 30-day guarantee that begins only when you receive the product! If you don't have a positive experience for any reason, contact us any time and we will help you out.