Cool off eye The lights of the Dj table can be a brilliant flash of light as the music change different colours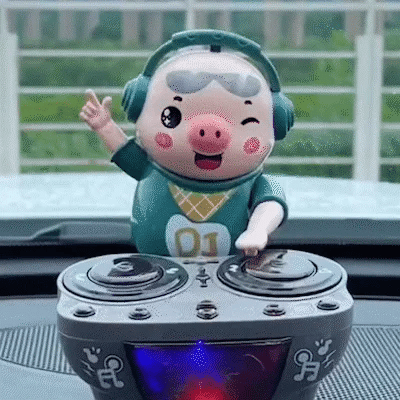 Body sway, hand djinn going back Feeling happy
The music of High-fidelity sound, the sound quality is clear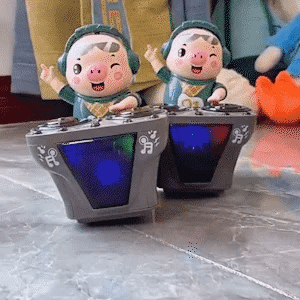 Shining in the night of the pigs Dj table can be colourful light, along with the music Rhythm transform different lights
Learn to creep fun guide crawl DJ pig automatically advance back, guide baby learn to climb
Forward/backward Can drive Pigs can automatically advance and retreat, come and go freely
Fear collision resistance to fallHigh-strength ABS strong compressive strength, impact resistance and brute force without fear
Description: DJ playing disc pig
DJ pig toy, with the dazzling effect of music lights, must be one of the children's favorite toys. And will be forward and backward, hand play disc effect. Let the kids enjoy it!
Feature:
Properties of Products: High-strength ABS, is compressive and impact-resistant.

Sound Effect: Dynamic and cheerful music, high-fidelity sound effects, clear sound quality, and active rhythm.
Mobile Effect: Automatic forward and backwards, the piglet's body swayed back and forth with the music, and his hands played back and forth.
Lighting Effect: Playing the disc can emit flashing lights, changing different colours with the music.

The perfect gift for children: This toy is very popular among children. It is an ideal gift choice for birthdays, children's days, Christmas, Halloween, Thanksgiving, parties, etc.
Package includes:
1x DJ Swinging Piggy Toy
This product uses 3 AA batteries(not included)