GALAXY FLY ORB

A motorized swirling boomerang toy that makes its way back to your hand after each throw. Release it and it watch float, fly, climb, and glide before returning to you! Light up your room with the bright LEDs and perform incredible acrobatic tricks.
FLY IT LIKE A BOOMERANG!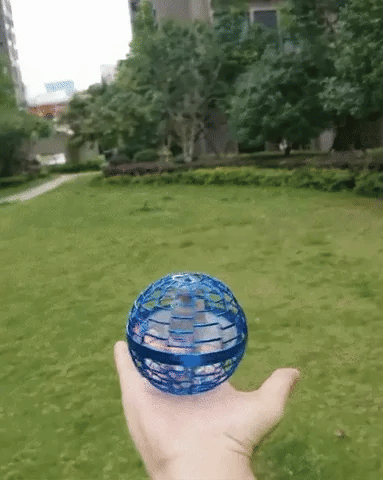 The aerodynamic enclosed orb design provides smooth flight when you throw it. Release the Galaxy Fly Orb at the right angle and it will float outwards before slowly returning right back to you just like a boomerang!
SKY-FLYING BENEFITS! 
✅ Safe for children! Keep family & friends entertained and educated for hours! The Galaxy Fly Orb trains hand-eye coordination and makes a great workout, both physically and mentally.
✅ Take it anywhere! The Galaxy Fly Orb is small enough to fit in the palm of your hand, great for throwing. Play anywhere you think works best, whether it's the bedroom, kitchen, backyard, or at the park!
✅ Lights up in the dark! Comes with built-in LED lights that line up outside and inside the Galaxy Fly Orb. When turned on, it makes a super eye-catching toy and extremely fun in the dark.
✅ Long Battery Life! Just give it a 20-minute charge and the ball receives consistent 30 minutes of operation. 
SAFE & DURABLE

The durable, orb design protects the Galaxy Fly Orb from damage such as falls, bumps, drops, and other forms of blunt impact. Keep the good times spinning.