Bra with shapewear incorporated
-Smooth back.
-Full back coverage.
-Natural push-up.
-Size runs the same as regular bras.

Material
Main fabric (microfibre): 73% Polyamide, 27% Elastane

After-Care Instructions
To keep your new bra in the best possible condition, we recommend to hand wash in cold water. For washers, please place your new bra in a specialized lingerie laundry bag and set it at 86°F / 30°C temperature using delicate wash setting. Never bleach or iron. Use only cold air dryer or air dry.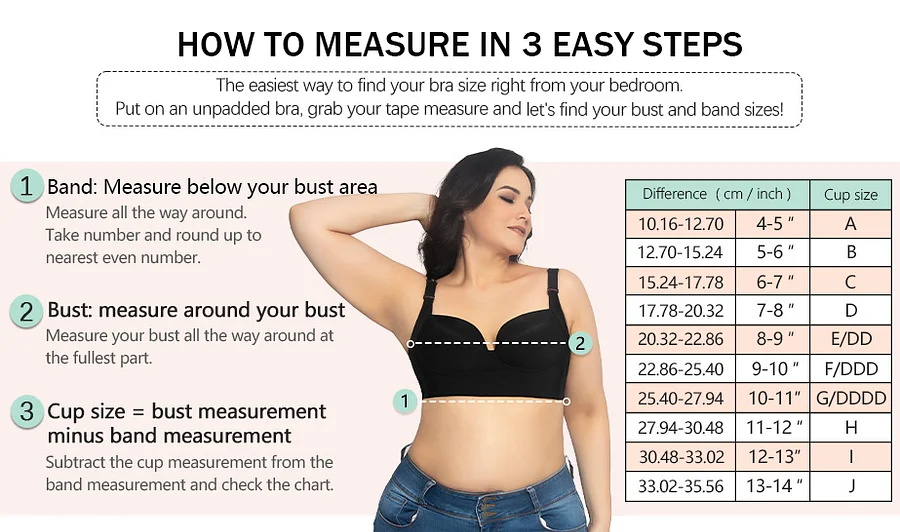 The above size reference table is available for the U.S. region. For local size conversions in other regions, please see the size conversion table.